Tornado flush system features two powerful nozzles that will create a cyclonic rinsing action.
It will reduce waste buildup & keeps the bowl neat and clean.
This high-efficiency mechanism is more effective in one flush than most toilets are with multiple flushes.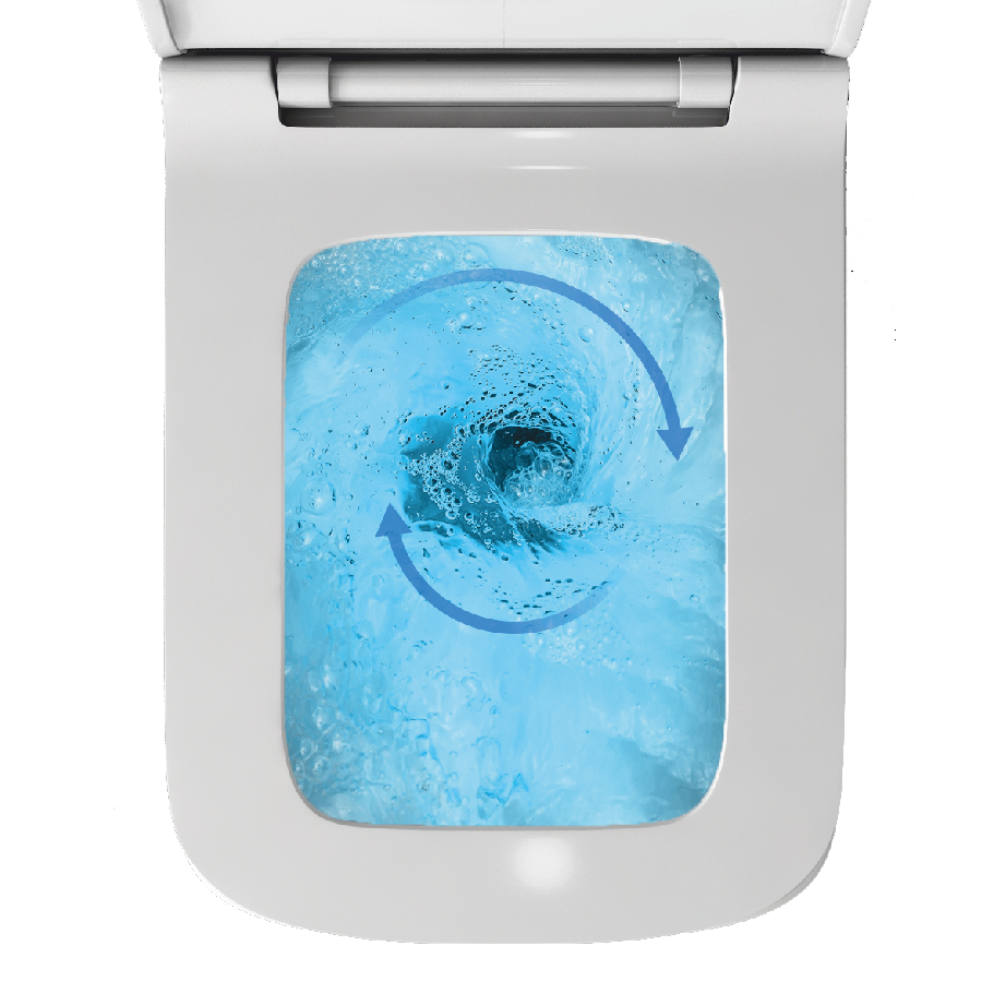 The symphonic flush system is also known as the gravity flush system.
The symphonic flush system creates the narrow 'Q' shaped trap way.
You'll have a cleaner bowl with a lower chance of skid marks.
With the use of advanced technology in flushing, TITA will introduce you to its brand new features 4D&5D flushing system.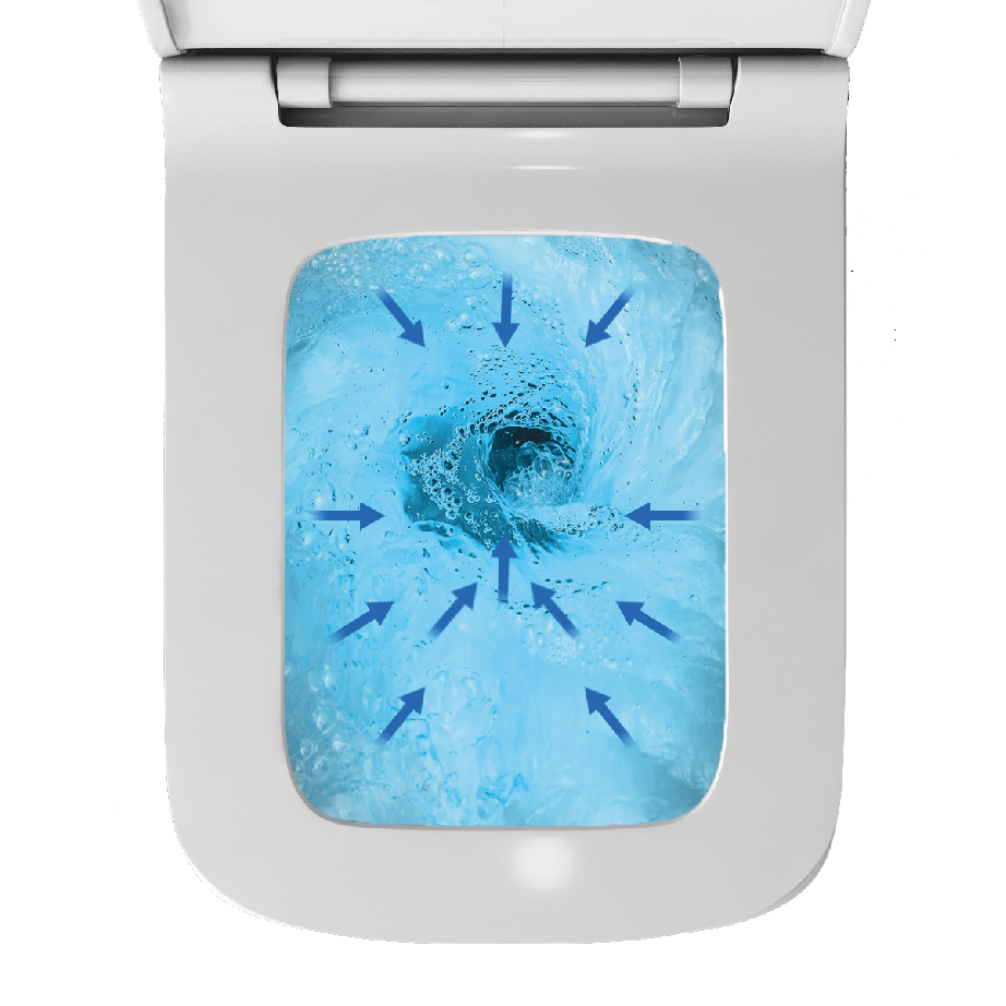 The combination of symphonic & tornado will bring the highest quality of hygiene into your bathrooms.
With the help of this advanced & one of the easiest to maintain flushing system it'll be easier to keep up with cleanliness in just a second.
The way washdown flushing works is very simple.
It will use the weight and gravitational flow of water from a toilet bowl.
It will save your water effectively as it includes dual flushing.